Maroons Down Panthers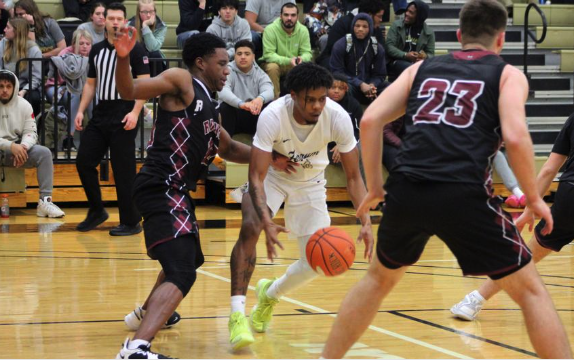 Kasey Draper had 25 points to lead Roanoke College to an Old Dominion Athletic Conference (ODAC) men's basketball win over Ferrum College, winning 101-53 Wednesday in Swartz Gym.
Draper hit three three-pointers in the opening two minutes of play to spot Roanoke with a quick 9-0 lead then converted a layup at 14:57 to widen the lead to 17-2, and the Maroons never looked back.
Alfredo Abel Rivera's jumper from the right side at 7:10 of the first half cut the lead to 24-12, but the Maroons responded with a 9-2 run that made it a 33-14 game.
Roanoke closed the first half on top 49-24.
The second half was all Roanoke, as the Maroons outscored the Panthers 52-29, hitting the century mark on Patrick Clevenger's three-pointer with 31 seconds left to play.
Deshone Hicks tossed in 20 points for the Panthers, Abel-Rivera netted 12,  Calvin Washington added 8 with 8 rebounds, and  Tahli Oden contributed 8 to round out the scoring.
Coach Patrick Corrigan's team will be back in action Sat., Jan.28, at Randolph-Macon College. The ODAC game is scheduled to tip off at 4:30 p.m. in Ashland, VA.