Students Encouraged to Make Spring Break Travel Plans Soon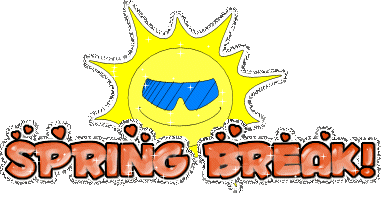 Spring Break is just around the corner, and the Office of Student Life and Engagement encourages everyone to make travel arrangements ahead of time to avoid stressing at the last minute.
"There are always students looking for rides, and they're often able to give some gas money.," the office stated in an email announcement. "If you are able to help a fellow student out with a ride, please stop by the Office of Student Life & Engagement in lower Franklin Hall to sign up. We have a list available for students who need a ride or who are willing to give a ride."
Destinations include:
Northern Virginia/DC
Tidewater/757
Richmond
Georgia/Florida
North Carolina
Southwest Virginia
Shuttle service is being offered to Roanoke at the Roanoke-Blacksburg Regional Airport, the Amtrak Train Station, and the Greyhound Bus Station, and to Greensboro at the Piedmont Triad International Airport.
"We strongly encourage you to use the Roanoke area transportation stations," the office noted.
Please note, transportation to the Roanoke area and Greensboro PTI Airport will only be provided Fri. and Sat., March 3 and 4. Shuttles will leave campus at 4 a.m. for Greensboro and 5 a.m. for Roanoke.
"You may need to wait for your flight at the airport, your bus at the bus station, or your train at the train station. Please plan accordingly," the office said.
*Also not that destination times may be adjusted pending the scheduled departure times. Please use the scheduled times as a guide.
To sign up for the shuttle, please visit the Panther Connect (Presence) and look under FORMS for Student Break Transportation and fill out the form with the required information.